Naperville Tutoring | ACT PREP


Comprehensive ACT Prep to Reach for 36 | College Readiness, Academic choices & Academic scholarship
Small Group ACT Preparation Classes | 2 Teachers








ACT PREP - ACT UP ™ | Comprehensive & Customized | 2 Teachers



Two hour sessions | 18 hours of Individualized Targeted Instruction
Concept Instruction & Problem Solutions to each question missed on an Practice Test
Individualize Teaching | Review of Core Subject Concepts
Subject Area Test taking Strategies
3 ACT Practice Tests
Enriched by Barron's Workbooks - Improve success on the more difficult ACT Test problems
Math & Science | Barron's PREP | Subject Review, Drills, & Strategies
English & Reading | Barron's PREP | Subject Review, Drills, & Strategies
2 Teachers | Guaranteed Subject Expertise





ACT Class Offerings | Tuesday or Wednesday Evenings & Saturdays A.M. or P.M.






• ACT PREP CLASS | Begins Sept 13, 2016 Preparing for Oct 22, 2016 ACT Test



• ACT PREP CLASS | Begins Nov 1, 2016 Preparing for Dec 10, 2016 ACT Test



• ACT PREP CLASS | Begins Dec 13, 2016 Preparing for Feb 11 , 2017 ACT Test


• ACT PREP CLASS | Begins April 29, 2017 Preparing for June 10, 2017 ACT Test

ACT TESTS | 2016- 2017



Oct 22, 2016
Dec 10, 2016
Feb 4, 2017
April 8, 2017
June 10, 2017


SAT Class Offerings | Monday & Thursday Evenings




• SAT PREP CLASS | Begins Sept 1, 2016 | Preparing for Oct 1, 2016 SAT Test

• SAT PREP CLASS | Begins Oct 3, 2016 | Preparing for Nov 5, 2016 SAT Test

• SAT PREP CLASS | Begins Nov 21, 2016 | Preparing for Jan 21, 2017 SAT Test

• SAT PREP CLASS | Begins April 8, 2017 | Preparing for May 6, 2017 SAT Test

• SAT PREP CLASS | Begins May 6, 2017 | Preparing for June 3, 2017 SAT Test



SAT TESTS | 2016- 2017

Oct 1, 2016
Nov 5, 2016
Dec 3, 2016
Jan 21, 2016
Mar 11, 2017
May 6, 2017
June 3, 2017







We do NOT hold ACT PREP Classes in the week prior to and during Final's week.



We do NOT hold ACT PREP Classes in the week of Thanksgiving and Christmas






ACT PREP RESOURCES | Required books for ACT PREP

The Official ACT Prep Guide 2016-2017





Barron's ACT English, Reading and Writing Workbook, 2nd Edition
Barron's ACT Math and Science Workbook, 2nd Edition

Please purchase your books prior to allow time to complete the SUMMIT TEST PREP ™ Syllabus. They are available from Naperville Tutoring, www.amazon.com and at local bookstores.



What are Naperville area parents and students saying about Naperville Tutoring's ACT PREP

What are Naperville, Out-of-State parents, their sons and daughters saying about Naperville Tutoring's SUMMIT ACT PREP ™




If you are wondering why your son's or daughter's ACT score should be raised, you may wish to read about the value of this high stakes game these days.




Naperville Area High School Students are telling us that Naperville Tutoring has indeed helped them reach their highest goal on their ACT test. We see student improvements in the ACT scores after multiple practice tests! We are rewarded by seeing doors open at the sought after Universities our students target as their top 2 or 3 favorites, along with significant scholarships.

We often hear from families after the ACT Test that their son or daughter qualifies for admittance to the "Dream University" of choice and direct acceptance into the Schools of Engineering, Business or Medicine. Many families happily inform us their child is receiving significant scholarship aid. We hear about college savings of $10,000 - $40,000+ annually, to full-ride scholarships. Many students receive direct admit into the college of his or her choice.





We are blessed to work with the brothers and sisters, who are siblings of students we had formerly helped prepare for the ACT or SAT Test in 2012, 2013, 2014, & 2015..

We feel honored to work with many terrific families from Naperville, surrounding areas and nationally.



If you are outside of the Naperville area, we offer ACT PREP on SKYPE and FaceTime. Students chose this method due to time constraints and distance. Does this work? Students from California we tutored received a 32 and 34 on their ACT Tests.



We offer affordable Private One-on-One ACT PREP Tutoring & Small ACT PREP Group Class Tutoring Rates.



Naperville Tutoring does not register or administer the ACT. Registration forms are available at each school's guidance office or you can register directly over the web at www.act.org for ACT.



Joan Geyer Kaliher is a Certified Illinois Teacher and holds a Bachelors of Science | Math and Science Major, Art Minor and a partial MBA.

Paul Kaliher holds a Bachelors of Science, Full MBA, Valedictorian,and received a 99% on his GMAT.

Naperville Tutoring will provide expertise that is guaranteed for your son or your daughter in each ACT subject.



"As your ACT Test PREP tutor(s), we look forward to helping your son and daughter accomplish his or her best ACT score(s). We provide subject area test strategies which impact their test scores and also their long range potential to excel. Our passion is to influence, develop and preserve a strong positive attitude and a love of learning, which leads to improvement of grades and maintains student confidence."




We have 29 years in tutoring serving Naperville Area High Schools, both District 203 and 204. These schools include Naperville Central High School, Naperville North High School, Neuqua Valley High School, Wabousie Valley High School and Metea Valley High School. We also serve Benet Academy, St Francis High School, Xavier College Prep High School, Palm Desert, CA, Downers Grove, Lisle, Oswego, Ottawa, Plainfield High Schools and Somonauk High School. We are honored to be on resource lists at Naperville High Schools, Benet Academy, St Francis High School and Lisle High School for Subject area tutoring, AP and Honors. We offer ACT Test PREP, SAT Test PREP, PSAT and HSPT tests.



To inquire about our comprehensive ACT Test Preparation services and schedule tutoring sessions please fill in our request form or call us at 630.416.6843.

ACT PREP classes are focused on helping students with instruction differentiated by academic levels. We consider your GPA, ACT Practice or Actual Test Score.



Each class meets for a two-hour session, 2 times/week over a five week period. To ensure thorough and in-depth instruction, Naperville Tutoring provides 2 teachers with guaranteed expertise in all subjects: English, Math, Reading, and Science for charts & logical reasoning skills.


Tests are self-proctored by students; sometimes a parent helps to time the first test to Maximize Tutoring Time. Your investment is spent on instruction and not spent on paying us to watch a clock. (Naperville library on 95th offers reserved rooms for a more formalized testing environment. They also offer proctoring assistance for a small charge.)







WHAT'S THE VIEW?





Students will view lessons on an Interactive SMART Board. Your instructors present ACT problems and their solutions on the SMART Board to enrich students' viewing experience.



We teach multiple approaches, comprehensive concept instruction from the SAT CollegeBoard and Barron's Workbook PREP guides in solving each incorrectly answered question on the ACT Practice Tests. This methodology provides enriched learning experiences and review of concepts enabling achievement of higher SAT test scores. We include valuable test taking strategies in each subject area. Instruction, review, and tutoring is provided in a focused learning environment.


We ask for high participation from students. Students enjoy hearing how their peers approach solving a problem. Retention of the subject concepts is increased when students participate along with using subject strategies. Stored memory information needs to be ready for retrieval on the day of the Test. Increased confidence is a by-product for students when taking the ACT or SAT Test.


Naperville Tutoring offers One-on-One Private Tutoring in
ACT PREP, SUMMIT ACT PREP ™ & SAT PREP



why naperville tutoring

REACH FOR 36 ™ |

Naperville Tutoring Advantage
One-on-One ACT PREP Tutoring | ACT Test Results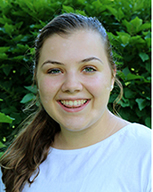 SUMMIT ACT PREP ™| ACT Test Results | 4 Points Up | 26 to 30

K's experience on her one to one tutoring has been completely positive and very rewarding! The two hours she spent with you (Ms. Joan and Mr. Paul) once a week for 9 weeks increase her test score 4 points! The accountability and the outline you gave her to stay on track was critical to her success. Thank you sharing your problem solving techniques when you worked through The Barron's workbooks and The Real ACT Guide workbook. These techniques not only help her with her ACT testing, but she applied these same techniques to her AP/Honors high school tests in physics, calculus and history.

The investment as a parent that we made with Naperville Tutoring has been a 100% return! The Merit Scholarships K is eligible for now with her GPA and her ACT results!

We have recommend you to other families and will continue to do so!
J.K. | Mom | Metea Valley High School
Our ACT and SAT test results are giving Naperville area High School and out-of-state high school students excellent options for the Universities of their choice and Scholarship Potential.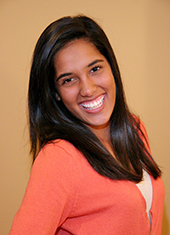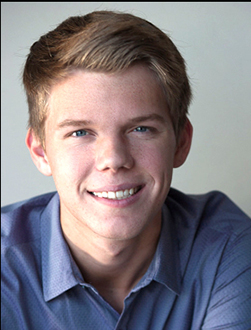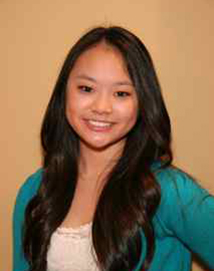 We are honored to work with many families from the Naperville and surrounding areas.
If you are outside of the Naperville area, we offer SAT PREP on SKYPE or Face Time. Students choose this method due to time constraints and distance.
Our students are welcomed to the "Dream University" of choice, and often with direct admit into schools of engineering, business or medicine. Many families happily inform us their son or daughter will receive significant scholarship aid. How much? Of course it depends, but, does $25,000 - $200,000+ scholarship sound helpful to your family budget?

A significant savings for your son's or daughter's university education, coupled with a serious reduction of your education debt or student loan.

Is it possible that the return of your investment for good SAT PREP for your son or daughter can offer a 2,000+ % return? Yes, it is possible.

Naperville Tutoring's Mission & Goal
Education Without Barriers
Students Without Debt
Parents With Less Debt
© 2016 SMS Design, Inc.™ All rights reserved
Naperville Tutoring & SUMMIT ACT PREP
are a division & trademark of SMS Design, Inc. Terms of Use