SUBJECT TUTORING | SUMMIT HSPT PREP ™ | ACT & SAT PREP |

SUMMIT ACT PREP ™

& SUMMIT SAT PREP ™ | TAPS

Learning & Memory are gifts of our Brain ... Nurture, Stimulate, Enrich, Read, Challenge, Invest

Perceive, Identify, Navigate, Problem-Solve, Communicate, Remember ... Process & Encode Knowledge | Enrich Your Brain




Naperville Tutoring is committed to serving middle, secondary & higher education. Our success is strengthened by our deep & diverse relationships with Naperville surrounding area schools & families. We offer comprehensive high school readiness with our SUMMIT HSPT PREP & college readiness preparation with your choice of ACT PREP or SAT PREP.

Our efforts are to infuse students with subject mastery & high impact test taking strategies Diagnostics are necessary to focus & guarantee our & your tutoring time is effectively & efficiently spent on what is needed to improve scores. We track student's progress at every prep session; we know where your strengths & weaknesses are. Progress & achievement needs to be understood.

The success of our students depends on the ability to convey clear & accurate content in an engaging way. Naperville Tutoring's thorough & clear instruction removes student's test anxiety, replacing the angst of the standardized testing and admissions process with a deep enriched subject knowledge accompanying with practical test strategies. A strong byproduct of our prep is enhanced student confidence to achieve a higher composite test score. We build confidence and reduce test anxiety for a calmer test experience.

Naperville Tutoring's mission is to provide students instructional expertise in subject & test preparation giving academic boosts, review & closure to educational gaps. They have helped hundreds of students attend the "University of Their Choice", even the most competitive universities, without a mountain of debt.

As a prospective student or parent, a school community member or teacher, or friend, we trust that Naperville Tutoring will be a vital teaching resource to assist your son or daughter through their middle & high school years. Naperville Tutoring also serves students online anywhere in the U.S.

Student & family feedback is valued; students & parents tell us Naperville Tutoring's customized instruction is targeted to their needs. We are told test scores improve. Results are typically 3 - 6 points up, sometimes 7 - 9 points up ACT Composite & equivalent SAT Composite. Even Perfect ACT Score of 36 & 1600 SAT Score are sometimes achieved!


Naperville Tutoring's students are talented: intelligent, creative, determined & committed hard workers; they are interesting & fun. When students are provided guidance, education, a path way to success: we see students respond with discipline, a commitment to work hard for their goal ..... we see sons and daughters flourish! We see parents very proud!

We are delighted when we hear students reach their test goals. and soon after hear news from the families whose son or daughter receives an invitation & admittance to his or her Dream University, often with significant scholarships.

We are honored to have had a part in helping. Now that is exciting & rewarding! Start your college readiness journey with Naperville Tutoring. We look forward to helping you!


SUMMIT HSPT PREP ™

Preparation for High School Readiness
We believe our HSPT test results
are giving Naperville area 8th grade
students additional options
for the high school of their choice.

Parents whose sons & daughters
attend Covenant Classic School,
Naperville area Middle & Junior
High Schools, Districts 203 & 204,
All Saints Catholic & Saints Peter
& Paul Catholic Schools are
choosing to send their sons
& daughters to a selective high school.

A decision to attend a rigorous high
school provides additional leverage for
admittance to selective universities,
along with significant academic scholarships.

Scholarships, when awarded help assist
parents and their son or daughter in
significantly reducing the cost of a
excellent University education.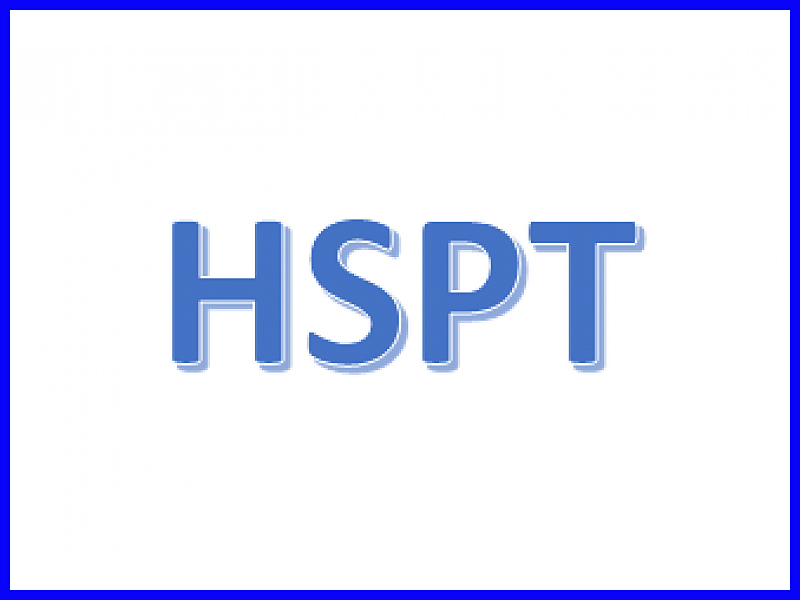 For over fifty years, academic high schools
nationwide have used STS' High School
Placement Test to assist with admissions,
scholarship selection, & curriculum placement.
The HSPT is a comprehensive test for placement
of eighth graders in the ninth grade.

The HSPT is taken by 8th grade students seeking
admission to a parochial high school. Students are
tested with multiple choice questions, in five sections.

The sections include Verbal Skills, Quantitative Skills, Reading, Mathematics, and Language.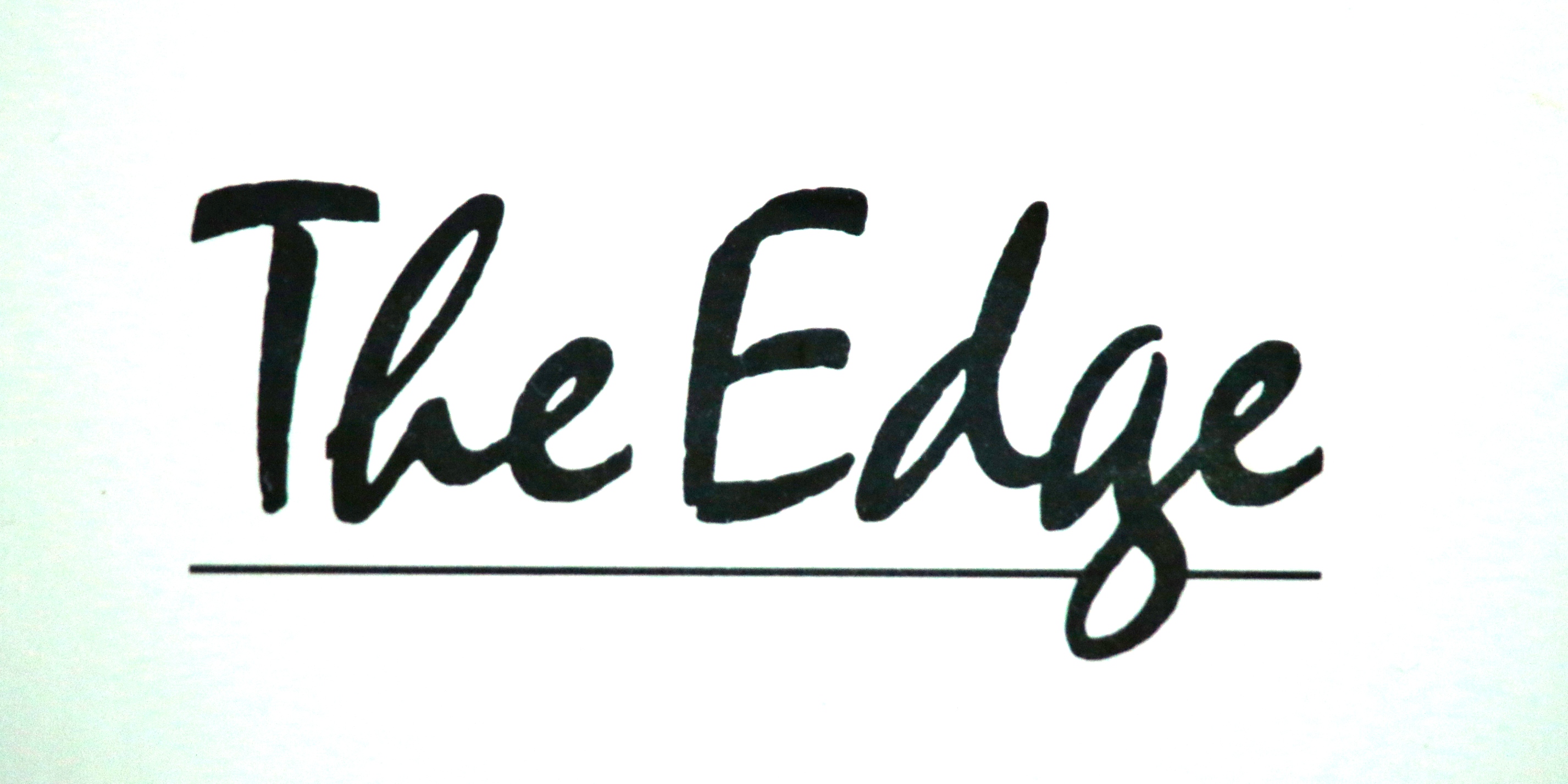 ... Education, Guidance and Evaluation

We use authentic tests & multiple resources to help students improve their EDGE ™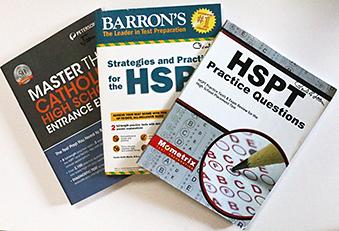 • Mometrix, HSPT Practice Questions
• Barron's Strategies & Practice for the HSPT
• Peterson's MASTER the CATHOLIC HIGH SCHOOL Entrance Exams 2019
• Saso Vocabulary Workbook
• additional resources to achieve higher student scores.

What are some Naperville Area parents are saying about Naperville Tutoring's HSPT PREP Services?

J.B. | Eighth Grade | Covenant Classic School, Naperville, IL

With your hard work and dedication J made it into Benet Academy. He scored 97% on his HSPT. Thank you!

B. P. | Mom of son, Covenant Classic School 

F.S. | Scullen Middle School, Indian Prairie School District 204, Naperville, IL

Great news, F. received his admission letter from Benet Academy today! Thanks so much for your help tutoring him; it really paid off. I attached his test scores if you're curious. 99.9% nationally, pretty darn good! Thanks again!

M. S. Dad of son, Scullen Middle School, Indian Prairie School District 204, Naperville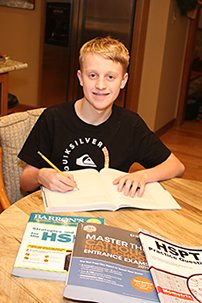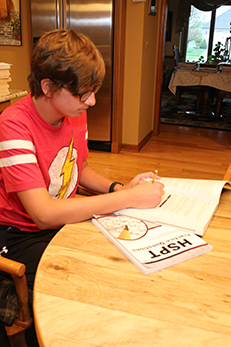 Subject Tutoring

Improve Academic & Test Performance
Customized & Individualized
Improved Academic & Test Performance
Enhanced Confidence & Self Esteem
Personal Motivation
Study Skills Improved


Naperville Tutoring provides tutoring services and programs that help students achieve their full academic potential. By providing customized and targeted tutoring, our students achieve improved academic performance.
We offer private math tutoring in Pre-Algebra, Algebra, Geometry, Trig, Pre-Calculus, Calculus, English, Language Arts and Writing. If you are looking for tutoring in Biology, Chemistry, Physics, History, or World Cultures, we can help with these subjects too.
We tutor Honors and AP courses.
We focus on homework help, preparation for tests and finals, and look back review help in understanding concepts.
Customized and tailored One-on-One tutoring which is based upon the needs of your son or daughter will improve his or her academic achievement. Primary focus is given to classroom material and the reinforcement of fundamental concepts of each academic subject needed. We believe this approach improves grades and confidence and expands each student's advantage for increased success and academic excellence.
Study Skills Tutoring is a popular request from our high school and middle school parents. Study Skills strategies and tips for time management, note taking, remembering difficult reading material and test preparation are not only effective, but essential.
Our goal is to give your son or daughter the tools to achieve greater success during middle and high school years. This can positively impact their future college or university studies and lifetime pursuits.
Our students have seen a marked improvement in grades achieved, personal motivation and self esteem.

What are some Naperville Area students & parents are saying about Naperville Subject Tutoring & our SAT & ACT Test PREP Services.



ACT TEST PREP
Choose the Best Fit for You!
ACT TEST PREP | Small Group Classes
ACT TEST PREP | One-on-One Tutoring
SUMMIT ACT PREP ™ | One-on-One Tutoring



Consultation:


Which test should I take? Is the ACT the correct test or should I also take the SAT? When is the best time of my school year that I should start : Do I need to repeat testing? What goal should I set? Do universities need to know all of my scores; can I choose which composite score to send? We answer these questions and many more. We offer students & families consultations based on several decades of experience.




The ACT is a college entrance test used by universities & colleges to assess your readiness for university level work. Your ACT score is a major factor along with your GPA in college admissions. ACT PREP is extremely helpful to achieve your best score.

REACH FOR 36 ™



Knowing what is on the test and knowing how to take the test are important. You learn to identify questions which are common on the test. You will rehearse "type-cast question strategies" that improve accuracy and pacing; we help you to avoid pitfalls of choosing the wrong answer.



Naperville Tutoring will help you manage the more difficult questions on the test.

You will develop confidence in knowing what to expect and knowing how to tackle questions quickly and with accuracy.



You can choose One-on-One Private tutoring or a ACT Small Group Class, with no greater than 6 students.



If you consider our Small Group Class size, it is almost like a One-on-One ratio of teacher to student, as 2 teachers are always dedicated to our ACT PREP sessions



Through customized and individualized ACT PREP, students receive tutoring in their weaker ACT subject areas (concept instruction in the problems they get wrong). We also focus on improvement of the strong subject areas to REACH for 36 ™.



Instruction is combined with subject strategies. Students benefit by taking multiple practice tests. With 3 ACT Practice Tests we identify and define strong and weak subject areas.

The SUMMIT Test Syllabus ™ has helped students bump their scores 2 -3 points up prior to beginning our prep. After completing our ACT PREP, students often achieve scores 5 - 9 points up by taking
2 or more ACT Tests.

Barron's ACT PREP Workbooks are used to supplement & enrich our ACT PREP enabling students to get the more difficult problems correct.

ACT Test FAQ
The ACT is a standardized test that measures a student's skills in five core areas: English, math, reading, science, and writing (optional).

ACT Format
The ACT is composed of four multiple-choice sections - English, Math, Reading, and Science—and one optional essay section - Writing.

Total testing time is 2 hours and 55 minutes for the ACT without Writing and 3 hours and 35 minutes for the ACT with Writing. The breakdown of each section is as follows:

English
grammar & usage, punctuation, sentence structure, strategy, organization, and style

Math
pre-algebra, elementary algebra, intermediate algebra, coordinate geometry, plane geometry, and trigonometry

Reading
reading comprehension of what is directly stated or implied

Science
interpretation, analysis, evaluation, reasoning, and problem solving


Getting a better ACT Composite is a high stakes game these days. Your test result can determine which school you get into and whether or not you get a scholarship.

The following test results reflect improvements in students' actual or real ACT composite scores. 2 - 9 points up were achieved by students who prepared for the ACT Test. 2-5 points is commonly achieved. 6-9 points is achieved when taking 3-5 tests.

Additional PREP in front of each actual test proves to be a great return-on-investment. Leverage a higher ACT score when you choose Naperville Tutoring!

Even a Perfect 36!


30-36, 25-27, 25-30, 28-32, 29-31, 26-32, 24-29, 25-29, 26-32, 32-35, 22-31, 23-27, 24-27, 27-32, 23-26, 17-22, 27-31, 22-31, 29-31, 32-34, 27-29, 22-29, 19-22, 24-29, 26-33, 28-33, 29-32, 21-25, 28-34, 25-31, 27-29, 29-30, 26-30, 26-30, 26-31, 25-30, 17-24, 16-22, 30-32, 29-31, 21-26, 20-25, 20-26, 23-25, 27-30, 22-24, 29-31, 22-30, 24-27, 28-32, 26-34, 32-34, 22-30, 24-28, 26-29, 26-30, 16-24, 18-23, 29-32, 28-32, 19-23, 20-24, 20-25, 30-33 SuperScore, 25-27, 24-26, 30-32

Naperville Tutoring's customized ACT PREP approach enables you to attain your BEST ACT SCORE | REACH FOR 36™

Many parents find us locally on High School Resource Lists in Glenbard West High School, Naperville Community Unit School District 203, Naperville Central High School, Naperville North High School, Indian Prairie School District 204, Metea Valley High School, Neuqua Valley High School, Waubonsie Valley High School, Covenant Classic School, Benet Academy, St. Francis Catholic, Joliet Catholic High School, Montini Catholic, Hinsdale North & South High Schools, Lisle High School, Marmion Academy High School, Plainfield Central, South, East, North High Schools, Wheaton Academy, Wheaton North High Schools. We tutor high school students from surrounding Naperville area schools, California and across the USA.

Many students and their parents would like to know how our students and parents view our services. We hope these references will give you more confidence and comfort in choosing our ACT PREP.

Students we have tutored reward us with improved performance, direct admission into the University and College of their choice. They often receive academic & full-ride scholarships from improved ACT test scores.

How much can this mean?
We hear $30,000 - $75,000+ per year.





SAT Test PREP
Which Approach is Best?
SAT TEST PREP | Small Group Classes
SAT TEST PREP | One-on-One Tutoring
SUMMIT SAT PREP ™ | One-on-One Tutoring

The SAT is a college entrance test used by colleges and universities to assess your readiness for university level work. Your SAT score is a major factor along with your GPA in college & university admissions. It is important & helpful to enroll in an SAT PREP course to achieve your best score. REACH FOR 1600 ™

Knowing what is on the test and knowing how to take the test are important. You learn to identify questions which are common on the test. You will rehearse "type-cast question strategies" that improve accuracy and pacing; we help you to avoid pitfalls of choosing the wrong answer.



You can choose One-on-One Private tutoring or a SAT Small Group Class, with no greater than 6 students.




If you consider our Small Group Class size, it is almost like a One-on-One ratio of teacher to student, as 2 teachers are always dedicated to our SAT PREP sessions.

Innovations at Naperville Tutoring

Innovation is in our SAT & ACT PREP ™ DNA. Our ACT & SAT PREP team is continually focused on enhancement of our teaching and your learning. What are some of our recent changes?



Our Test Preparation is developed with teaching and learning methodology to keep you engaged. Our SAT & ACT PREP utilize a Smart BOARD for enhanced visual communication. The Interactive Smart BOARD technology allows concepts to be explained in relevant and clear ways.





Enriched SAT & ACT PREP blends Instructor expertise with Smart BOARD visual communication.

SAT Test FAQ

The SAT has 3 components: Math, Critical Reading (English & Reading) and Writing.

Math
The Math Test focuses in-depth on three areas of math: Problem Solving and Data Analysis, Algebra, & Passport to Advanced Math or complex equations and the manipulation they require.

Problem Solving and Data Analysis includes using ratios, percentages, and proportional reasoning to solve problems in science, social science, and career contexts.



Algebra focuses on the mastery of linear equations and systems, which helps students develop key powers of abstraction.

The redesigned SAT also includes questions on other topics in math, including geometric and trigonometric skills.

Words in Context
Many questions on the new SAT focus on important, widely used words and phrases found in texts in many different subjects. Some questions ask you to figure out a word's meaning based on context.

Command of Evidence
The Evidence-Based Reading and Writing section and the SAT Essay ask you to interpret, synthesize, and use evidence found in informational graphics. Passage topics include literature, nonfiction, humanities, science, history and social studies.

Every Reading passage or two, one question will ask to identify which part of the text best supports the answer to the previous question.

The SAT does not have a separate test in science.

Writing an Essay
is considered optional for both the SAT and ACT test. Many Universities do want you to submit an essay; research what your college asks for.

Compare
You have 50 minutes to complete the essay on the SAT and 40 minutes to complete it on the ACT.

The SAT will test your critical thinking, writing/reading and English skills.

The ACT will test your abilities in remembering facts, utilizing information and your comprehension of the sciences.

Some might say students who are logical would thrive on the ACT while those who think more freely might prefer the SAT. From your past experiences in taking tests, determine what the weak areas are and work on those.

By seeking out teachers, counselors and tutors you can ask for advice on how to improve in those areas. Take sample tests, evaluate the results and keep testing and reevaluating. A review of the weaker area(s) of concern can help with the content of the SAT, such as vocabulary words or brushing up on algebra or geometry problems. Essays are judged for quality not quantity. There are many tips for good hard hitting writing.
© 2019 - 2020 SMS Design, Inc™
All rights reserved
Naperville Tutoring | SUMMIT ACT & SAT PREP™,
& SUMMIT HSPT PREP ™ are divisions & trademarks of SMS Design, Inc. Terms of Use